Description
Who else is tired of relying on exercise equipment that leaves you with plenty of pain but limited results? Why not transform your whole body into an exercise machine and get pain free results quickly and easily…….
Bodyblade is unlike any other piece of fitness equipment on the market today as it was created to give you the kind of workout that you could never achieve with traditional exercise machines.
Most other systems work on the principle of you attempting to lift a weighted item or stretch an elastic band. And we all know how that can feel the day after right…….!
The Bodyblade, however, works on the opposite premise: Once the ends begin to move and vibrate, inertia wants to keep them in motion and it's up to you to resist. Thus, the risk of injury through overexertion is greatly reduced. Best of all, you will almost immediately notice improved wellness, balance, coordination and muscle definition, as well as greater flexibility and posture. And anybody can do it, no matter what your fitness level, age, gender or previous training experience.

What is Vibration Training?
Vibration training can be referred to as rhythmic or mechanical oscillation occurring within the human body or a mechanical device. Vibration training using Bodyblade activates the hundreds of muscle groups throughout the body using low level vibration and inertia. In other words, you use simple movements to add rapid destabilizing forces which create a muscular chain reaction throughout your entire body, training movement through muscular teams and patterns, rather than isolating individual muscles.
To break it down even more, Bodyblade works by rapidly changing directions at a rhythm of 4.5 cycles per second. As a result, your body reacts 270 times per minute to resist the rapid destabilizing forces of the blade sweeping back and forth. The Bodyblade was the mechanical result of Bruce's vision for full body activation regardless of gravity or body position in space which pioneered hand held vibration fitness equipment. Which means you train movement rather than muscle. The Bodyblade brings groups of muscles together to perform with greater precision and accuracy, and to reduce your risk of injury.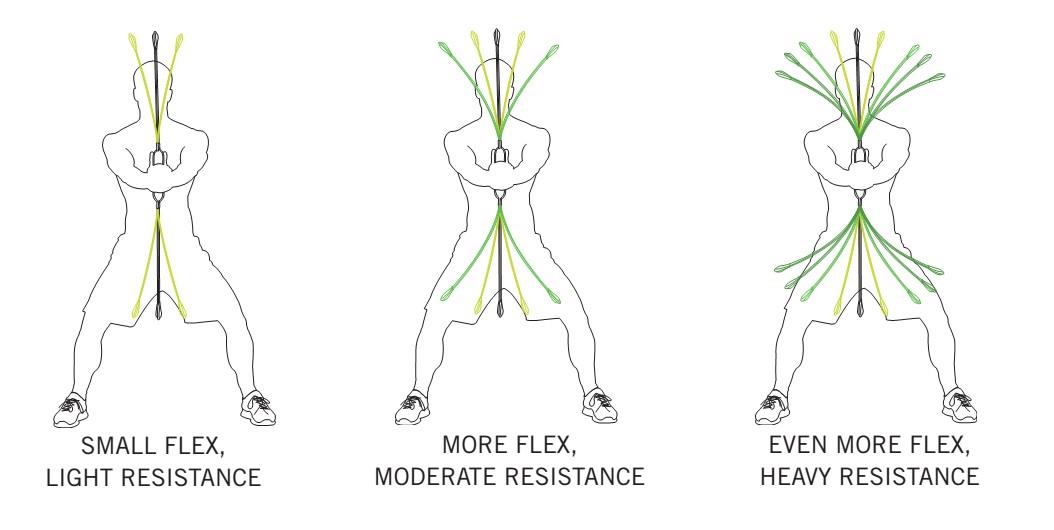 The vibration training benefits are enormous. You can look forward to improved wellness and functional stability, greater muscle tone, endurance and the full benefits of rigorous aerobic training, increased metabolism, increased calorie consumption and with the proper nutritional program, increased weight loss. Vibration fitness training is just as effective for accomplished professional athletes, weekend warriors, rehabilitation patients, as it is for aging baby boomers, because the resistance is tailored to your individual's fitness level and output. This is inertia fitness at its finest!
*Used by the Australian Swim Team and Parramatta Eels
Why Choose Bodyblade?
You have a lot of choices when it comes to home exercise equipment, and even if you already own a home gym, the Bodyblade can make an excellent addition to your routine. Bodyblade can help you to achieve vastly greater results simply by adding it in your other training regimens. No other machine can offer the same core stability exercises, shoulder and pelvic stabilization exercises, and overall vibration training benefits as the Bodyblade. Don't settle for less than your true exercise potential could be, add Bodyblade to your current training regimen or as your exclusive training program. Get the Bodyblade today and see what it can do for you.
Bodyblade addresses the deep dynamic stabilizers of the spine and Core, which gives you a strong, stable foundation useful for:
• Rehabilitation
• Post Rehabilitation
• Sports performance training
• Personal training
• Fitness enhancement
• Weight Loss Management

Features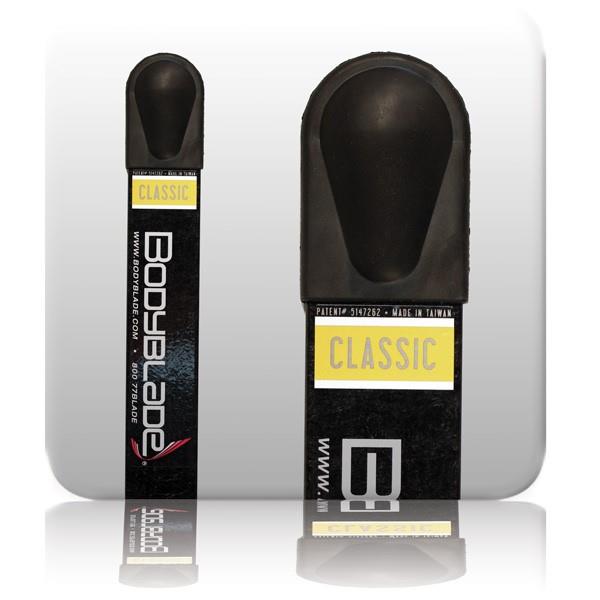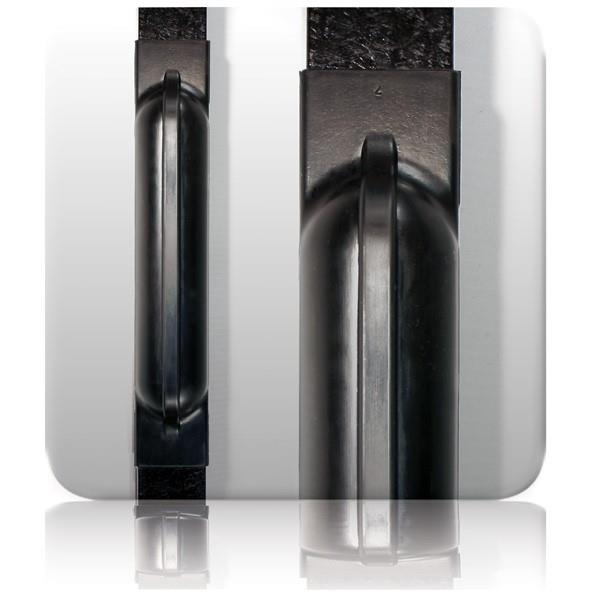 Smooth and comfortable resistive workout

Lightweight and portable – travels anywhere

15 minutes a day for a complete strength workout

Weight 700gms

Length 1.2m
User Reviews:
"I have been using the Bodyblade for over five years now and I wouldn't be in the situation I am in now if it weren't for the Bodyblade. As a professional athlete playing over a 150 games a year its very easy for body parts to break down. The Bodyblade has helped keep my shoulder in good enough shape that I haven't missed a day from a shoulder injury since I started working with the Bodyblade. I can honestly say that without this piece of equipment that I only have to use two/three times a week for five minutes that I might not still be pitching. Thank you Bodyblade."
– Brian Cooper, Pitcher, San Francisco Giants
"I did use the blade quite a bit prior to the 2004 Games. I was having a lot of shoulder problems leading up to the Olympics. The Bodyblade was a large part of my rehab – it truly made a difference in keeping my shoulders in tact, not to mention gave my entire body a workout at the same time! Awesome product!"
– Rebecca Giddens, Silver Medalist
"I thought driving my Indycar was the best way to train my driving muscles. But my trainer, Jim Leo, started me using the Bodyblade, and I for the first time felt the same fatigue as driving the car. The nice thing is that I now train the same muscles without having to drive 225 mph. Good stuff."
– Sam Hornish Jr., Team Penske, 2001 and 2002 Indycar Champion
"Being a spinal cord injured person the Bodyblade has allowed me to strengthen, condition and improve my overall stability. Bodyblade has helped me to function at highest level."
– Mike Utley, Mike Utley Foundation
3 SUPER BUY NOW BONUSES:
Bonus # 1: Bodyblade Instructional DVD valued at $15.00
Part 1: 30 minutes targeting rehab professionals, addressing proper use in treatment and training. Includes a sampling of exercise options and description of the planes of motion. This is instruction, not intended to be a follow along exercise workout.

Part 2: 24 minutes with basic instruction and 6 popular exercises to work upper, mid and lower body.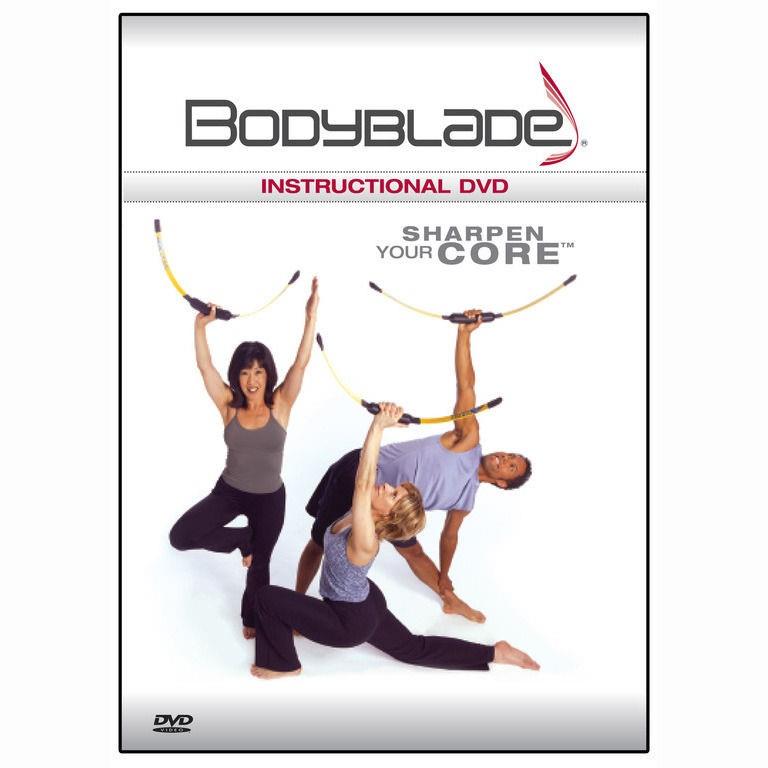 Bonus # 2: 20in x 28in Colour Exercise Wall Chart valued at $17.00
Includes

30 dynamic exercises detailing proper grip, stance and planes of motion that the body trains in and shows you how to get maximum results out of your Bodyblade.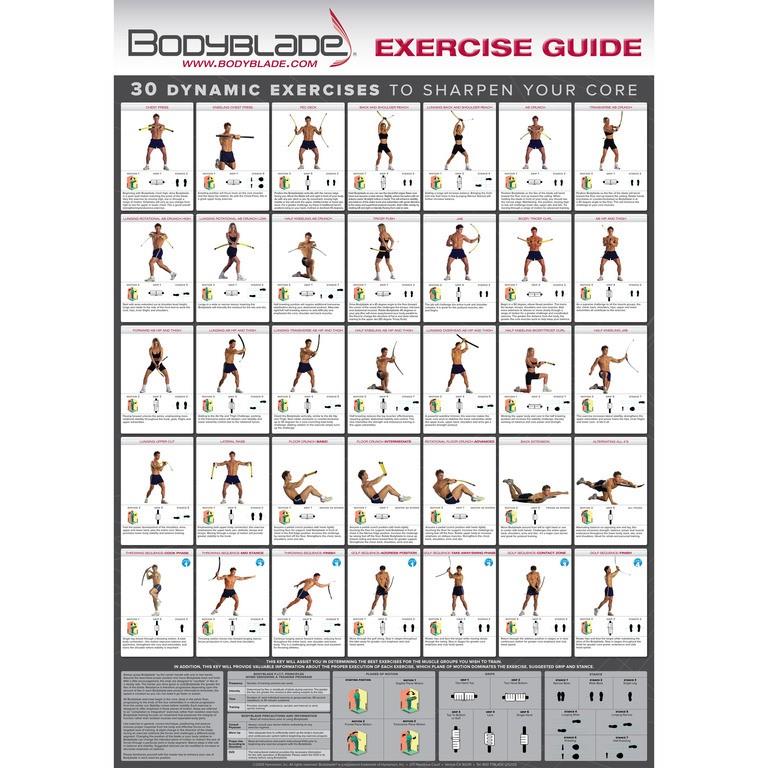 Bonus # 3: Health Scene Report 5 Common Mistakes People Over 30 Make Trying To Lose Weight. You'll also be given special insider discounted deals on quality health, fitness and wellness products.
In this 5 part report you'll discover:
How to burn fat the right way. Discover how you can avoid the big mistake people make when they start an exercise or fitness program to get rid of unwanted weight. Knowing this can make the difference between success and frustration.

The little known factor in our modern environment that can actually make your body resistant to weight loss! Once you understand this, it can actually revolutionize your weight loss results very quickly.

How to make positive steps towards achieving your weight loss goals by changing your own self-talk. Learn how you can avoid becoming your own worst weight loss enemy by getting rid of 'stinking-thinking.'

An often overlooked factor that is not just important to a successful weight loss program, but vital for your bodies longevity and well-being.

Why functional training (think Bosu balance ball exercise) is the best way to fast track weight loss results and get the body that you've always dreamed of having.
BUY NOW WHILE STOCKS LAST